Contact Us
Interested in learning more about our services or ready to book an appointment? Contact our Winnipeg dental clinic today. We proudly serve patients in St. Boniface, St. Vital, Downtown Winnipeg, and Windsor Park. 
Call Norwood Dental Centre to book your appointment.
Contact Numbers
Phone: (204) 235-0085
Fax: (204) 235-1058
Office Hours
Monday to Thursday: 8:30am to 5:30pm
Friday: 8:30am to 12:30pm
Address
344 Marion Street
Winnipeg, MB R2H 0V3
(At Enfield Crescent)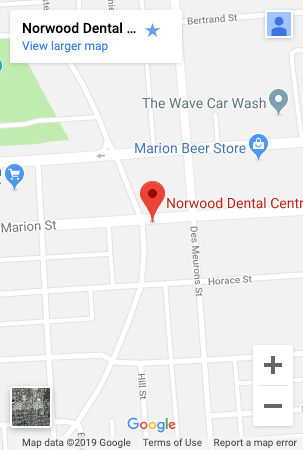 EVERYTHING GOOD BEGINS WITH A SMILE
We are accepting new patients at our Winnipeg dental practice.