Teeth Whitening in Winnipeg
At Norwood Dental Centre in St. Boniface, we offer both in-office laser bleaching and take-home teeth whitening solutions. Nothing makes us happier than seeing our patients light up the room with their whiter smile.
What is Professional Teeth Whitening?
Professional bleaching at the dentist's office is the most common method of teeth whitening. Your dentist will use peroxide-based bleaching agents to help address any discolourations or stains and lighten your tooth enamel. 
Why Teeth Become Stained Or Discoloured
You may realize that your teeth simply aren't as white as they used to be.
Over time, teeth can become stained for a variety of reasons, including:
Natural aging process
Smoking
Pigments in certain beverages (red wine, juice, coffee, tea)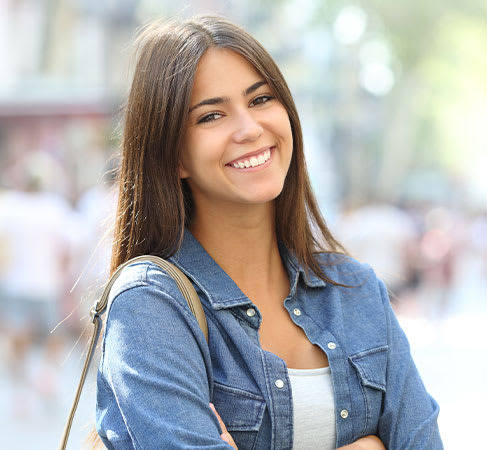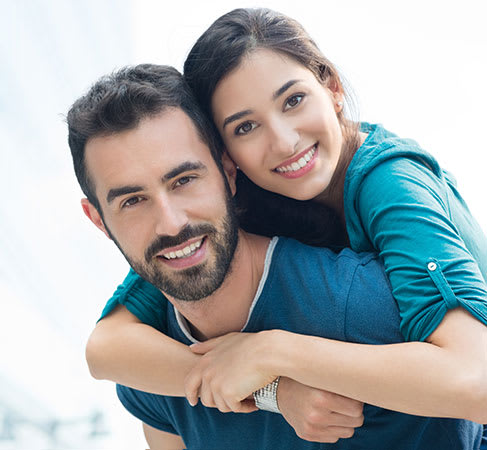 Teeth Whitening Options
At Norwood Dental we offer a number of bleaching options.
Zoom Nite White™ and Day White™ professional take-home kits offer an option to brighten your smile at home.
In-Office Epic X Laser™ and Zoom Light™ are two other methods of whitening your smile.
Our team will be happy to discuss your teeth whitening options.
Teeth Whitening FAQs
Am I a candidate for professional teeth whitening?
Adults with discoloured teeth that are the result of environmental factors like food, drink, or smoking are usually candidates for teeth whitening. That said, only your dentist can tell you if teeth whitening is right for you, so please contact us to book an appointment to find out for sure.
Is teeth whitening safe?
Teeth whitening techniques have been well evaluated over the years, and most dental professionals agree that they are quite safe.
Does teeth whitening work on dental restorations?
No, teeth whitening will only work on your natural teeth. Ideally, any restorations should be added after your teeth have been whitened to match the new, lighter shade. To this end, your dentist may develop a full mouth dental restoration plan.
Does age matter for teeth whitening?
We advise against teeth whitening for children because there is not a lot of information available about how whitening agents affect developing dental enamel. However, most adults with healthy teeth can get their teeth whitened without issue.
EVERYTHING GOOD BEGINS WITH A SMILE
We are accepting new patients at our Winnipeg dental practice.